Discover our daugthers Elisa new wine range Tack&Glou, still certified organic and biodynamic but with nothing added or took away, just natural grappe juice.
MORE ABOUT TACK&GLOU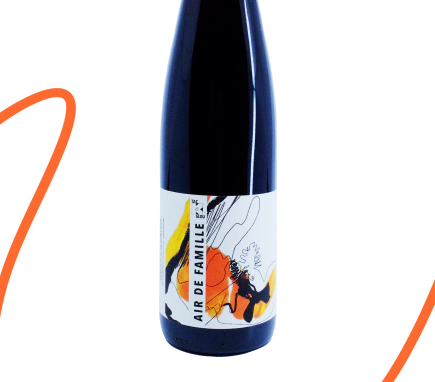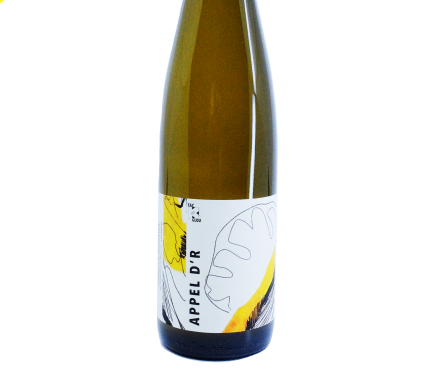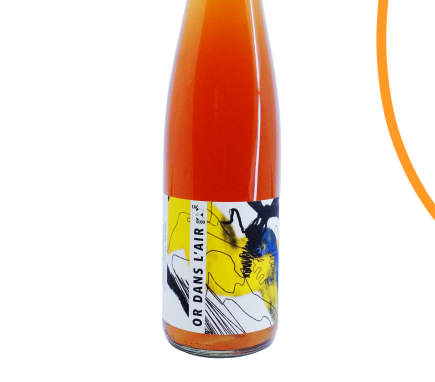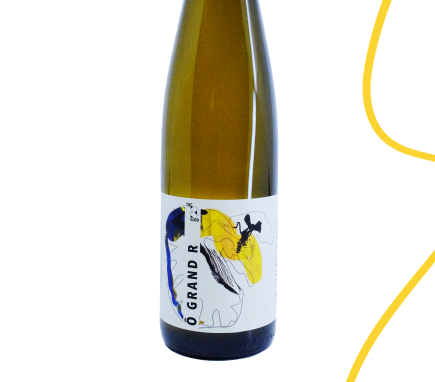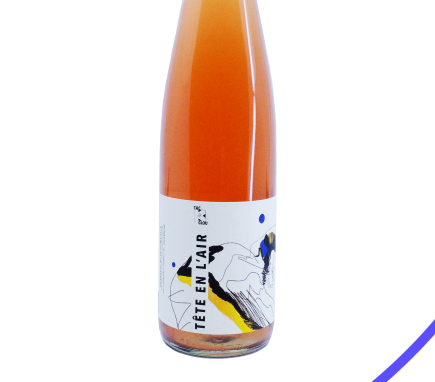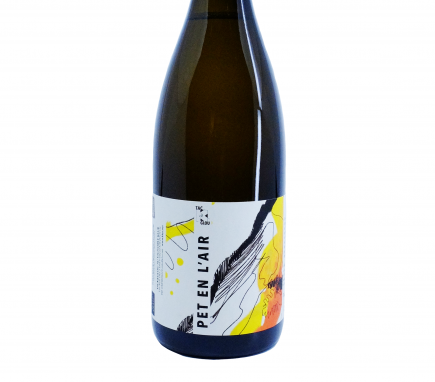 Order here online with home delivery, for 6 bottles and more, packaging and shiping included to France and Germany, but we may also send to other destinations, ask for princing. This is our small assortment of very exclusive and precious bottles vintage 2015 and 2016, the last we made in the now leased vines plots, mostly 300 bottles of each, may be a little more may be less, and each one with a very specific storie (all certified organic and Demeter). 
Libres

36,00

€

"Libres" (free) is a pinot noir wine but not only. The vines were planted by friends of our daughter, from the free Waldorf School in Colmar in 2005. The wine is free non filtered, non sulfited, only natural. 250 bottles.

Add to basket
All Klur Nature wines are available here Tack&Glou
You may also stop by at Katzenthal.
You would like to buy some wines at the shop ? stop by only with  

rendez-vous


For a wine course, a visit, a wine and vineyard experience ask for a tailor made offer ! you may also stay here for a wine holiday time (starting 3 nights)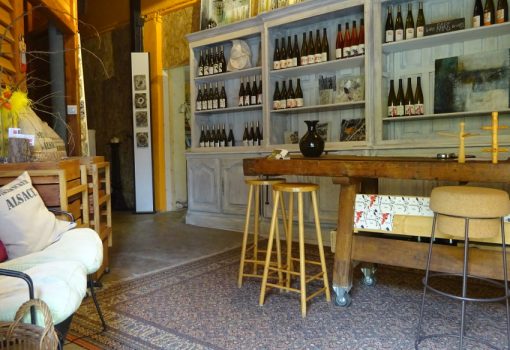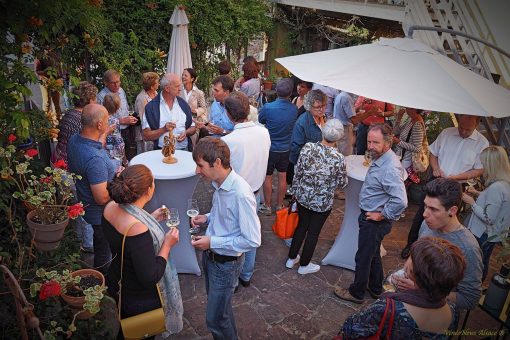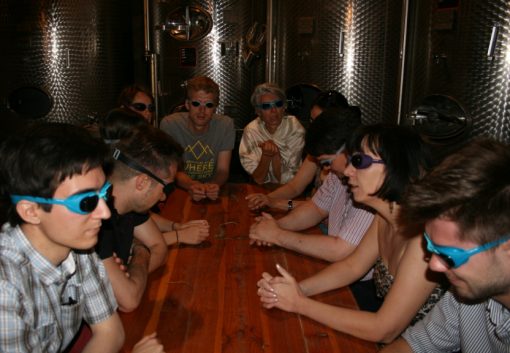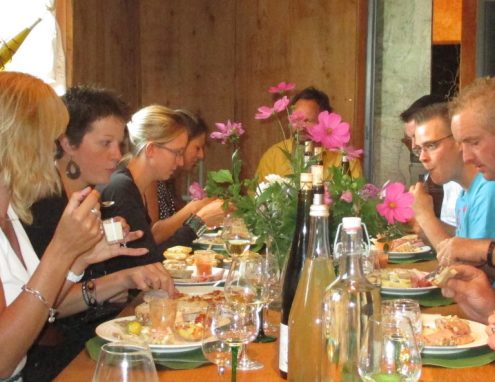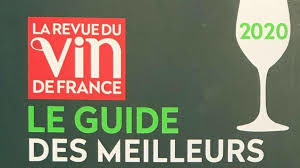 Coup de coeur 2020 for our orange wine Il y a de l'Or… dans l'air ! also noted in this edition of RVF "green guide" for best 2020 wines both riesling and pinot noir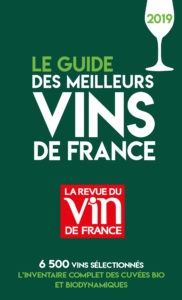 Coup de coeur for the estate Vignoble Klur Guide RVF 2019
every year Rvf wine guide choose one estate in each region for the Top list of the year, this time Vignoble Klur is the one for Alsace wine region. The criterion ? special attention and care for the vine and winemaking. also because of our choice of joyful decay that makes the Klur Vineyard a place of life and exchange that is deliberately oriented towards the nature wines.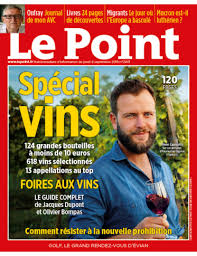 Le Pinot Noir LIBRE est l'un des 27 vins sélectionnés sur les 145 rouges d"Alsace dégustés . "Fruits rouges, expressif, bon fond de vin, juteux, tanins fermes, doit se fondre" patience. The pinot noir LIBRE is one of 27 wines selected from the 145 Alsace reds tasted. "Red fruit, expressive, good wine background, juicy, firm tannins, must blend" patience.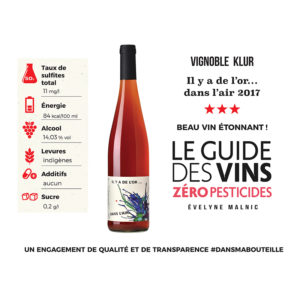 Evelyne Malnic new wine guide ZERO PESTICIDES selected Pet en l'Air, Il y a de l'Or dans l'Air and Air de Famille . New guide dealing with wines with no pesticides, all analyses added in the comments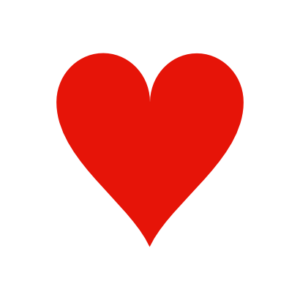 The range PASSAGE pas – sage guide RVF 2019:
In 2016 between our "old and new life" we had elaborated some valuable vintages. 300 bottles of each wine with names a little confusing but which contain the whole history of each wine. Rated 14.5 to 15.5 by the RVF with a special mention for the FREE Pinot Noir "A radiant wine, vinified in whole bunches, its cherry notes and its very elegant oakiness delight us."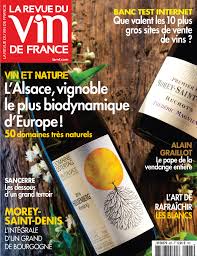 FOCUS on Alsace biodynamie and 8  NATURE wine estates, also VIGNOBLE KLUR
A special dossier dedicated by the RVF to the region which concentrates the most biodynamists of Europe! "among them some originals that went even further and have all gone from organic farming, to biodynamics and now exit the SO2!"